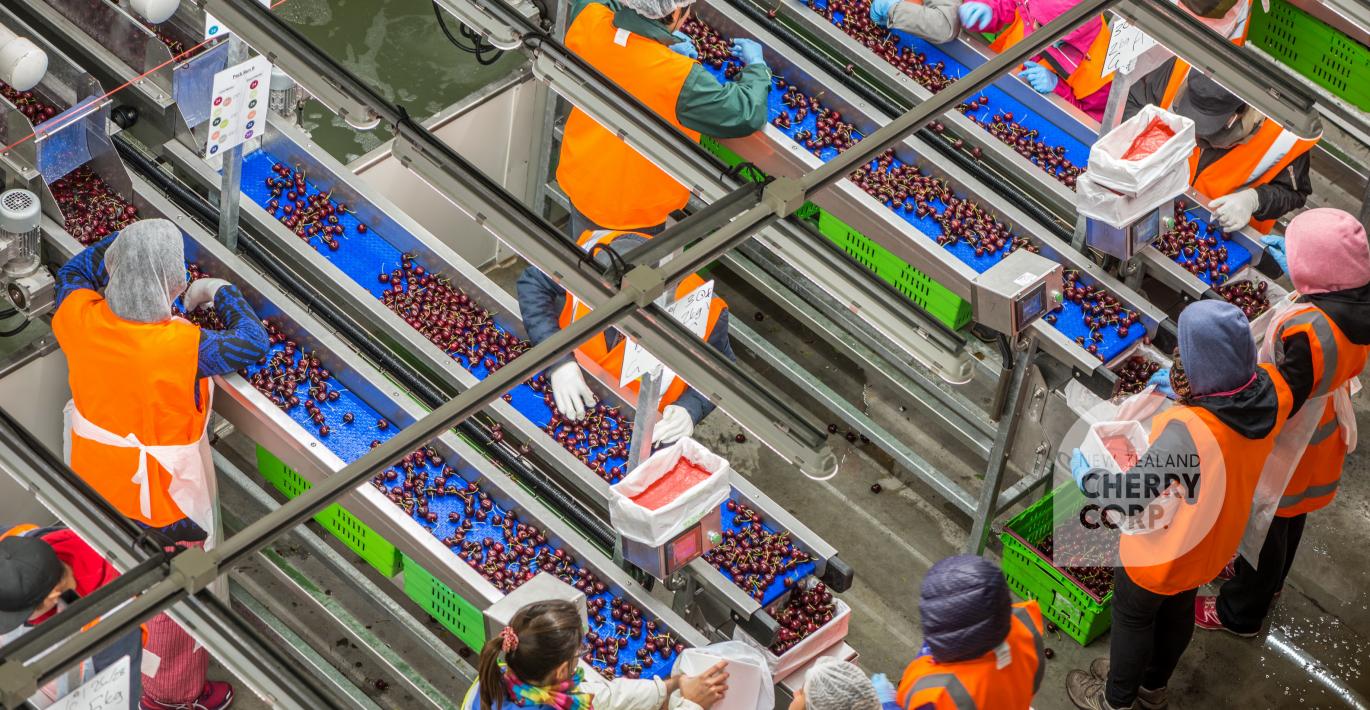 At New Zealand Cherry Corp. we value our customer relationships and work closely with our key customers in order to deliver the right product to them on time and in spec.
We start our process in September at Asia Fruit Logistica in Hong Kong, where we discuss with customers their requirements for the season, and we discuss with new and potential customers what we have available. From this point on we work with those customers only to ensure we can supply them with premium quality fruit, in our branded cartons to the volumes they require.
We follow a strict process of quality control. We believe in the "one touch" process – we endeavour to physically handle the fruit by hand only once during our process. This is at the point our fruit is harvested. From this point we minimise the physical handling of the fruit by hand as we believe the fruit will be of better quality and reach the customers in better condition. We have a scalable and automated bucket scanning and payroll system that also measures the performance of pickers.
We believe that cool chain is the key to fruit arriving in to the market in premium condition and we strictly control the cool chain from the time the fruit is harvested until the time it arrives to the market. Once our fruit is harvested it arrives at the packhouse within 1 hour. Our packhouse is kept cold, our fruit is placed in the box at less than 2 degrees C pulp temperature after going over our grader and then boxes are placed straight into coolstore.
All fruit is trucked to the airport in refrigerated trucks, and placed into coolstore immediately on arrival. We place temperature recorders in each part of the cool chain so we can record and check that the temperature integrity is continued once the fruit leaves our packhouse.