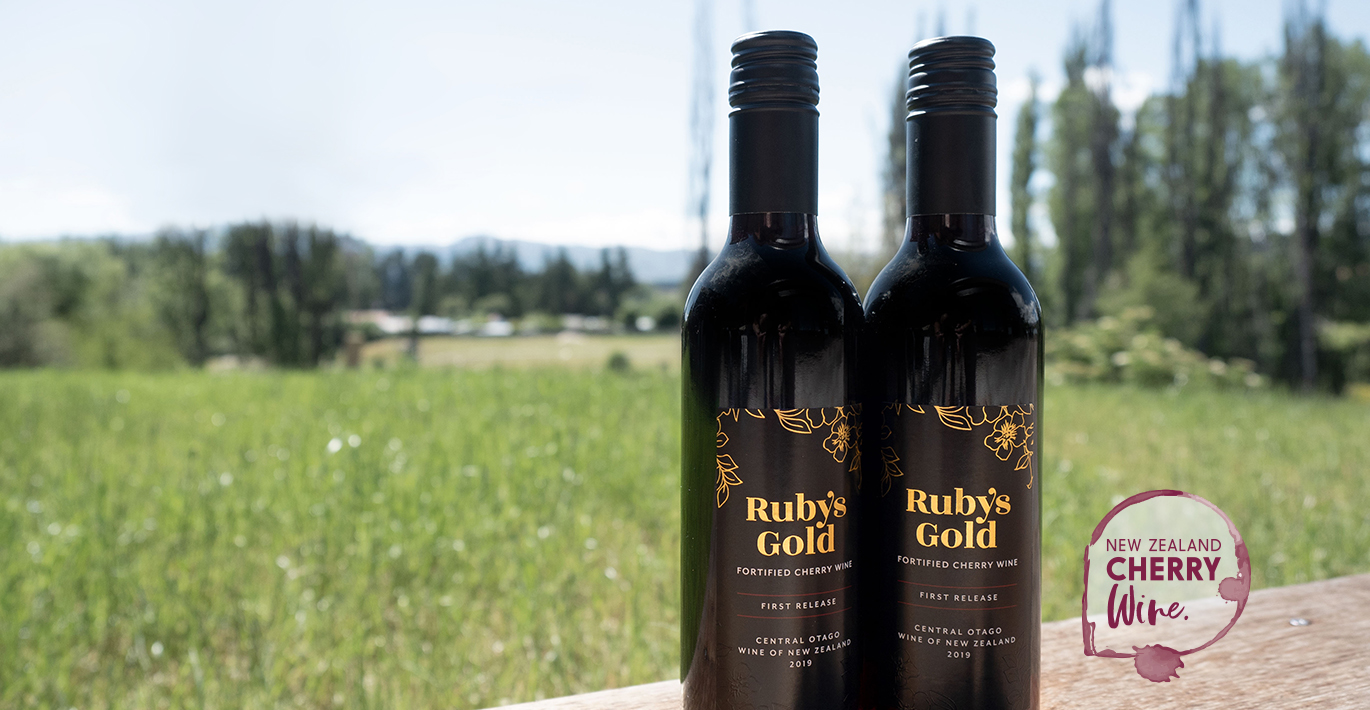 Multi Award-Winning Ruby's Gold
Central Otago: a land of rugged landscapes, a strong history of goldmining and world-class fruit.
While the gold rush may have long passed, the ruby red jewel in Central Otago's crown remains the cherry.
To celebrate Central Otago's rich goldmining heritage, its fertile soils and its world renowned fruit, New Zealand Cherry Corp is proud to announce the first vintage of a classic port-style, fortified cherry wine: Ruby's Gold.
With approximately one kilogram of flavoursome fruit in each bottle, Ruby's Gold brings the orchards of Central Otago to life in the glass and at the table.
Partners well with hard cheeses, marinate fresh cherries in it and serve over icecream or enjoy a glass by itself at the start or end of the evening.
Best served lightly chilled.
ORIGIN: Central Otago, New Zealand
PRODUCER: New Zealand Cherry Corp. with Tannacrieff Wines
CHERRIES: Approximately one kilogram of fresh cherries per bottle
SIZE: 375ml
ABV: 16.5%
VINTAGE: 2019
AWARDS: Silver (London Wine Competition 2020); Silver (NZ Fruit Wine Awards 2019)